MORE PRODUCTIVE. MORE CREATIVE.
I have been fortunate to work with many outstanding creative teams across a wide variety of leading media companies and arts organisations.
Their challenges have been everything from complete technical and cultural change through to tailored strategic advice.
This showcase highlights a few of my more recent projects.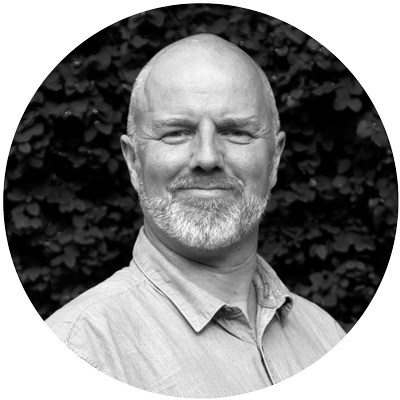 IT'S ALL ABOUT THE WORKFLOW
BurdaStyle is the biggest German media company in Fashion and Entertainment, producing its brands on multimedia platforms – as print product, through every digital channel, and with selected events. With its luxury magazines Elle, Elle Decoration, Instyle, InstyleMen and Harper's Bazaar as well as its premium magazines Bunte, Freundin and Donna, BurdaStyle reaches some ten million consumers.
The project was to start the process of moving Elle magazine to a more integrated workflow that brought together print, digital and commercial teams. It was as much a cultural transition as it was technical. By challenging old concepts and historic ways of working it was possible to establish more efficient workflow, removing bottlenecks and reducing repetition of effort.
Cost savings were made and expansion into new digital channels were achieved.
Sean working with us was a very welcomed boost for everyone's morale. It was inspiring to work with him and to get all new insights into the publishing process. I was very impressed with his transparent approach to communication and to taking everyone in the team seriously. Dörte Lange
Page Lizard is a mobile publishing platform which empowers content creators to author once and distribute across apps, webviewers, social and media channels. Page Lizard's Webviewer enables you to create digital editions that format perfectly for mobile, tablet and desktop. Built in fully responsive HTML5, their Webviewer is the modern answer to the old Flash page-turners.You can author editions in pure HTML, as replica pages or both.
Working with the Page Lizard team was both challenging and fun. Project objectives ranged from overall digital strategy through to carrying out a series of media industry presentations. Work often involved meeting with senior publishing staff at both consumer and business to business publishers. The aim was always to raise awareness to changes in significant media channels and how to best take advantage of these new opportunities.
Sean has been invaluable thanks to his extensive knowledge and experience within publishing. He understands the whole process of managing change both technical and cultural levels. He's a strategic thinker and great communicator – which really helps bring everyone together and motivate them to achieve the goals. Graham Duffill
The Wigmore Hall is a leading international recital venue that specialises in performances of chamber music and song. Based in the heart of London it is a venue that is impressive yet intimate-enough for recitals of chamber music. With near-perfect acoustics, the hall is celebrated across the world and features many of the greatest contemporary artistes. Today, the hall promotes over 500 concerts a year and broadcasts a weekly concert on BBC Radio 3, attracting several hundred thousand listeners as well as a worldwide internet audience. The hall also promotes an extensive education programme throughout London and beyond.
WORKFLOW & PROCESS MAPPING
Working closely with the talented staff at Wigmore Hall we mapped all significant roles and responsibilities along with detailed workflow of creative and business processes. From these sessions we identified scope for improvement within both cultural and technical areas. By bringing the right people together it was possible to plan new and more efficient ways of working as well as identifying important system requirements.
We're extremely happy that we engaged Creative workflows Ltd. Sean worked across the entire organisation, with great tact, discretion and care, extracting complex, overlapping workflows from staff at all levels and not only presenting them back to the senior staff in clear diagrammatical forms, but separately highlighting quick wins, duplications, hinting at priority fixes, suggesting solutions and ways of working and giving us the foundation we needed to build new systems to support the way we work in the digital age. Richie Warburton
STRATEGY AND IMPLEMENTATION
PCS is a market leading UK based publishing software developer that has been reinventing the nature of publishing for over four decades. A member of the Claverley Group, owners of the Midland News Association and Channel Island publishers, Guiton. Their many clients include the Newsquest media group with hundreds of regional and national newspapers. PCS's Knowledge system helps produce more than 150 million publications per year with asset stores of many millions of articles and images.
My work with PCS was primarily to help with the tailoring of Knowledge (their end to end publishing solution) for the consumer magazine market. This developed into a more strategic partnership with guidance through to individual publishers along with business presentations to the media industry groups.
PCS Sales Director, Iain Smith, said "we are delighted to be working closely with Sean as we start to target magazine publishers. As our successes in the newspaper sector continue, we are re-focusing on magazines to assist with the overall growth of PCS and are thrilled we will be able to tap into Sean's expertise to boost our approach". Iain Smith
IMPLEMENTATION AND RESULTS
Hearst Magazines UK is the largest digital magazine publisher in the UK with an online audience of 16 million unique users per month. Through 21 brands, they reach one in three adults in the UK and speak to 22 million fans and followers on social media. Hearst UK also meet 1.3 million customers every year through their network of events. Their brands include some of the world's best known titles – Cosmopolitan, Digital Spy, ELLE, Esquire, Good Housekeeping and Harper's Bazaar.
My work with Hearst UK was primarily to implement the editorial, production and advertising workflows across all brands. This involved putting together a talented team to manage both the technical and cultural changes required. It also included the implementation of a digital asset management and rights management solution. Also the introduction of digital editions for all magazine brands.
Working with Sean at Creative Workflows and being able to draw on his experience across the media and creative industries has been invaluable in helping us identify process, systems and cultural changes that have helped us to improve our business.
James Naylor
Whatever size your business, whether you are a design team, a publisher or an arts organisation my experience and knowledge will help you achieve your goals.